Store, share, and analyze with an all-in-one platform from QwikCut.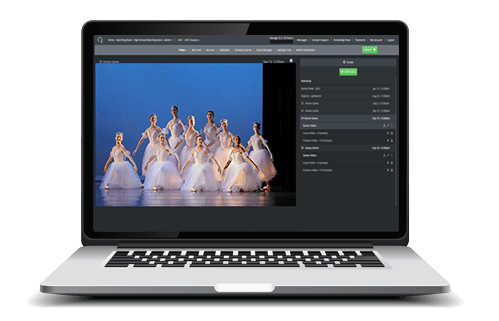 The Platform
QwikCut is the fastest growing Video Analysis Platform in the country.  Coaches at all levels are using QwikCut to store, share, & analyze performances in the cloud.
Videographers can upload directly into the platform and save time creating DVDs or USB drives.  You'll save money and always have access to your video.  Go digital and save!  Add previous years performances and keep all your video in one place for years to come.
Elevate your studio with QwikCut.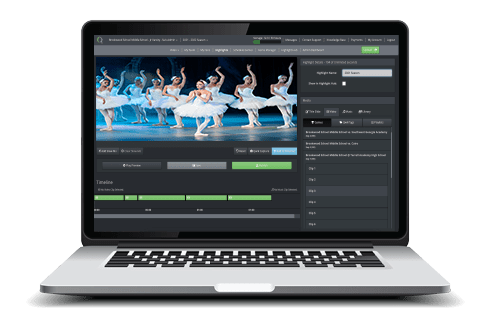 Highlights Builder
The QwikCut Highlight builder was designed for athletes to build highlights, but works great for parents to share single routines on social media!   From playlists, QwikTags, or selected stat categories, creating and editing highlights has never been easier.  Our mobile app allows your dancers to assemble highlights on their mobile devices (apple & android compatible).
Share on social media, with friends and family and enjoy every routine without annoying ads getting in the way.  QwikCut also allows highlights to be downloaded without any extra fees.
Make the Switch to QwikCut
An intuitive user interface makes it easy to use. Parents and dancers can easily adapt to our video platform.  Organize film, media assets, stats, photos and more.
Our private and secure platform leaves your mind at ease by only allowing those with a login to view your film. A.K.A. only you and your dancers!
If issues arise, our friendly support team is just a click or call away.  There are no hidden fees for support.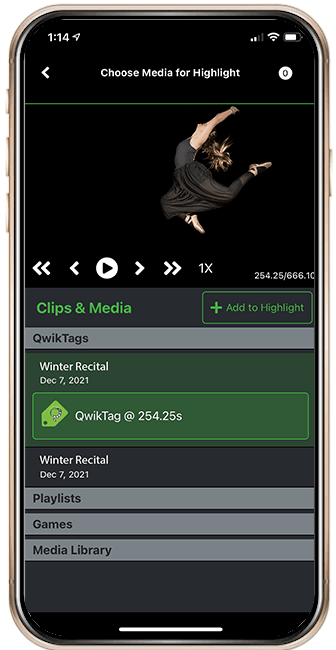 Eliminate the need to hand out DVDs or USB drives to select dancers.  With QwikCut, your film is secure and always available online.  You can easily share, download, or manage your film without worrying about who has access.
Playback routines for dancers to point out corrections and critiques to elevate your performances.
Upload photos and videos from bus rides, competitions, and group events. Gone are the days of hunting down priceless memories at the end of every year.
Platform Pricing – College and high school Teams
Video Analysis Software
Varsity Team Pricing (includes 100 hrs of storage)
Extra Storage
Add storage when you need it, no pressure here.
Platform Pricing – Dance Studios
Video Analysis Software
Dance Studio Pricing (includes 50 hrs of storage)
Extra Storage
Upgrade your storage when you need it, we won't hassle you about it.
Frequently Asked Questions
Who can access my studios videos?
The QwikCut platform provides, private and secure video storage that only you and your dancers can access. Users can access videos through our mobile app or website by using their account login.
Can my dancers build highlights?
Yes.  Dancers can build highlights on the QwikCut app or on the desktop version of QwikCut.  Dancers and parents can publish their highlights to the QwikCut Highlight Hub.  Share, download, or post on social media for exposure and bragging rights.
How much is extra storage?
With QwikCut, you're able to upgrade your storage when you need it at an affordable rate of $100 for 100 hours of cloud-based storage.