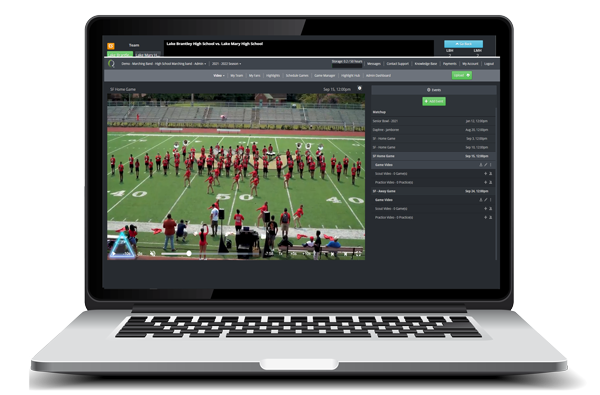 Video Management Platform



Marching Band 
Perfect your performances with the latest video review technology. QwikCut provides a cloud-based service to store, share, and analyze routines (for teams or individuals). 
We understand the importance of reviewing film to perfect your routines. In today's digital world, students are more likely to absorb and understand when the training is visual.  Leading organizations are moving to film-based education and training than ever before.
Our web-based system centralizes and keeps your performances organized for review, sharing, and educational use.  Make the move to QwikCut.
Your band will be better organized and prepared than ever!  
An intuitive user interface makes it easy to use for directors and students to easily adapt to our online learning system.  Organize film, media assets, photos and more.
Using telestrations during live-action film review is a better way to teach and synchronize performances. 
If issues arise, our friendly support team is just a click or call away.  There are no hidden fees for support.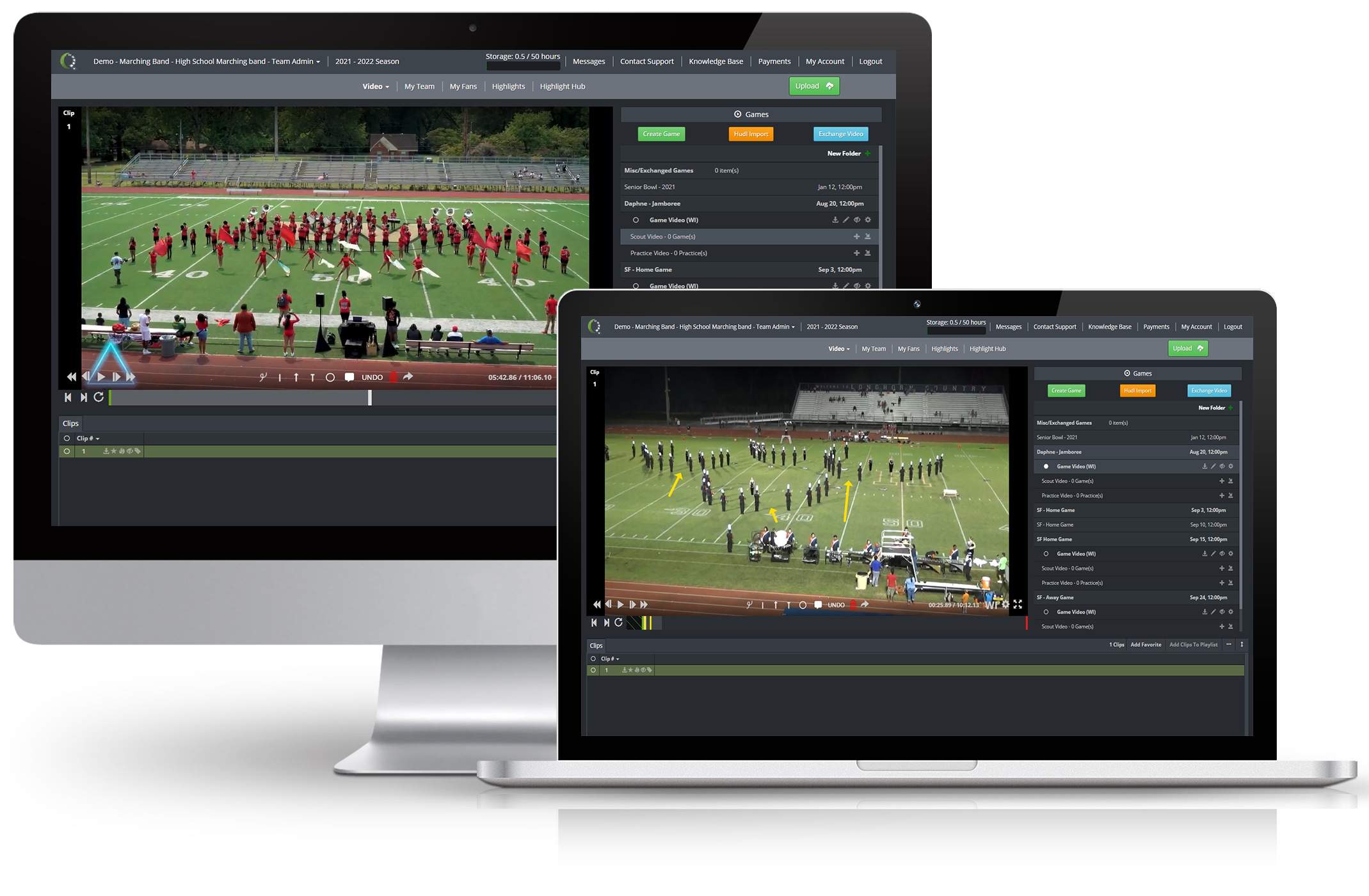 Eliminate complex storage or online backup services.  With QwikCut, your video is secure and always available.  You can easily share, download, or manage your video without worrying about who has access. 
Communicate with large groups with ease.  Managing your member roster, permissions, and access is a breeze with QwikCut. 
Access your film from anywhere with any device or browser; Mobile app access, PC or MACs.
High School & College
Marching Band
Video Review

Flexible Storage

Highlights
As a limited introductory offer, you'll get our marching band platform for only $225.00 per year.
– Get 100 hours of storage
– A full-featured platform
– Media library
– Highlight editor
– Flexible storage upgrades